Monster World – Vivid Sydney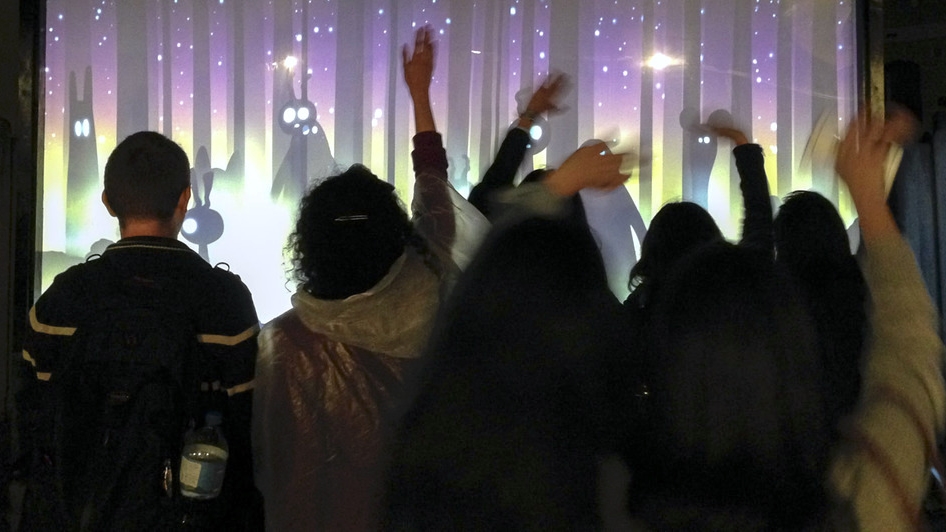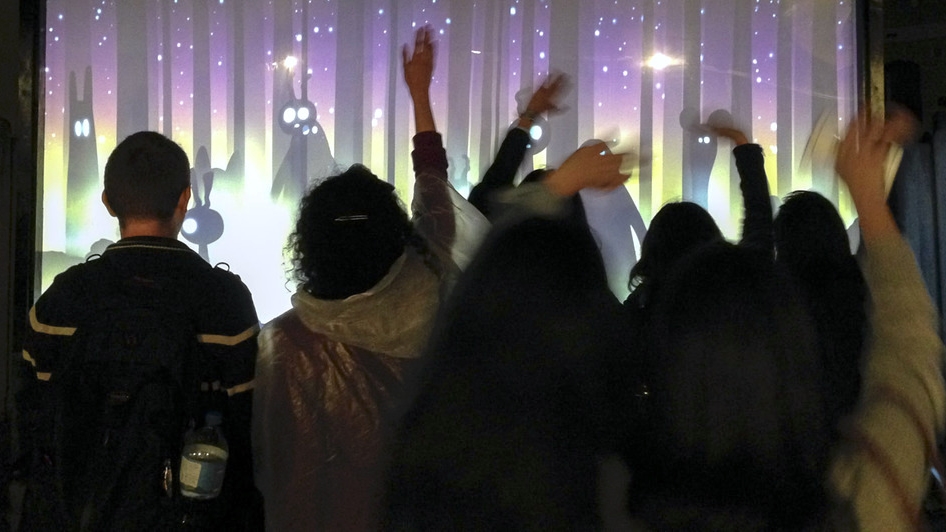 Every year, Sydney (Australia) hosts Vivid – an annual outdoor lighting festival with immersive installations and projections. The festival runs for several weeks, attracting more than 2 million people and contributing upwards of $30 million to the NSW economy. As part of Vivid Sydney, we created an interactive installation titled "Monster World".
Monster World is a portal into another realm, an alternate dimension inhabited by a curious collection of creatures. As you approach the installation, the monsters curiously follow your movements, occasionally mimicking your gestures in surprising and delightful ways. If you wave or dance, the monsters may decide to wave back or do a dance of their own! When more people approach, new monsters appear from the colourful ether, bringing about a charming party of moving and dancing forms.
Team
Core Team: David Collien, Emila Yang, Mark C Mitchell, Hanley Weng
Special Thanks to: Emma Chee (Animation), Melody Wang (Animation), Blake Hourigan (Sound design), Ingrid Lenert (Animation), Jenna Fox (Camera calibration and 3D printing).
Also Thanks to our Sponsors: USYD Design Lab, Project Station for their advice and manufacturing of the theatre, and Hitachi for their advice and two of their ultra-short throw projectors.
Process
After some initial conceptualization, we began with some mood-boarding, and investigation into logistics regarding resources and constructing. We experimented with both 2D and 3D environments in Unity, electing the former as it provided more control over animations for our timeframe. Interactions were tested throughout, utilizing computer vision and infrared cameras.
As things began concluding, we worked on the projection mapping, the manufacturing of our waterproof theatrical house, sound design, and making the setup as straightforward as possible for the festival volunteers (with automatic timers, and a single manual on/off button).
Detailed process is documented on my process blog post.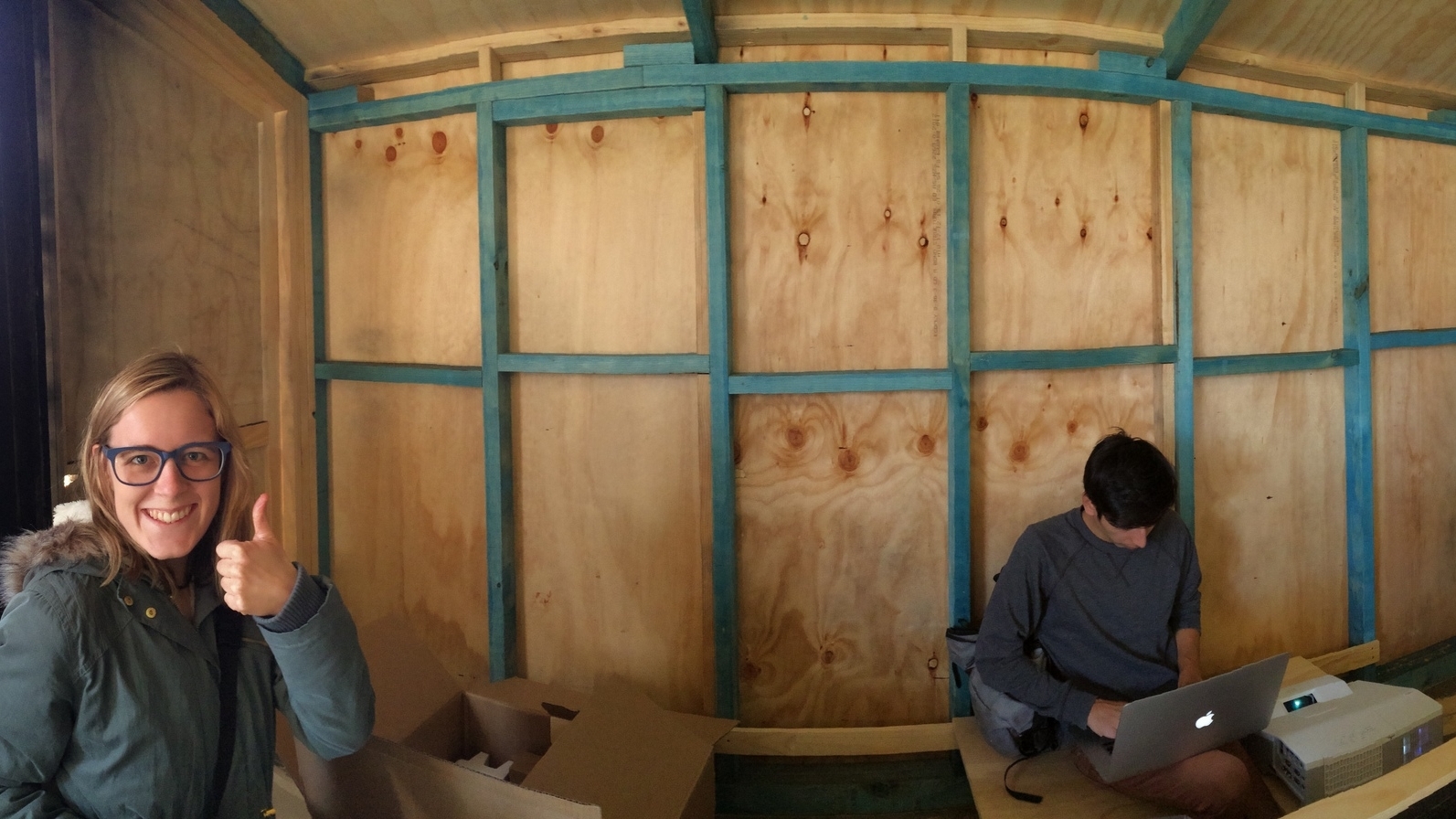 "For me, this was the "feel-good" installation of the entire festival. I waved and they waved back at me. I moved to the side and they all followed. I jumped and so did they. I wonder if they had tears in their eyes when I walked away – I know I did."
– Lignum Dracto