Editions at Play – Google Creative Lab
The last major impact to books was the advances to the printing press during the Industrial Revolution. What would happen if books were invented today - in the internet age of data, sensors, and mobile devices?
Google Creative Lab partnered with Visual Editions to explore a new kind of book: one which makes use of the dynamic properties of the mobile web. Our initiative doesn't seek to replace books, but rather introduce a new category of literature; "Unprintables".
These literary art-forms are data-led, locative, generative, sensor-based, non-linear, expandable, personalized, augmented, and time-sensitive. Our work originates from experimentation and collaborations with diverse peoples, publishers, authors, and users.
Check out our growing library of commercial books at Editions at Play.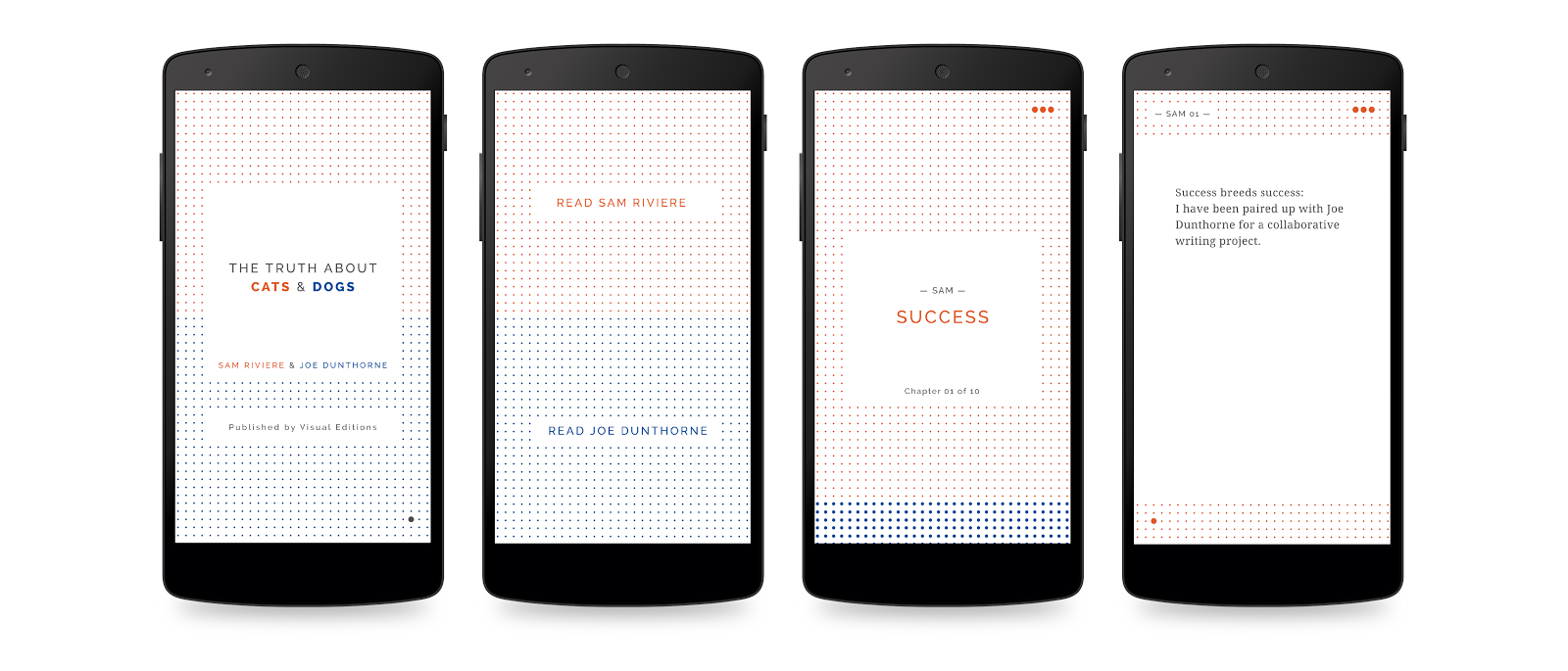 Process
Role: Fiver (part of a core team of five). Designer & Technologist immersed between Visual & Software Teams. Consulting, Prototyping, and Designing.
Editions at Play is one of our Google Creative Lab's commercial projects. I can't go into my usual level of detail (like in Paintings of the Year), however I can mention that we get to work with amazing people. This includes designers, software developers, publishers, and writers. Together we test the boundaries of mobile, web, and literary technologies. We wireframe, research, user test, prototype, iterate, and craft books from concept to market.
🔒 Public image size for this gallery is restricted – to find out more, Get in Touch:
Some of these amazing people:
Jennifer Nunez, Daisy Marie Smith, Emila Yang, Nicci Hurwitz

Tim Paul, Jude Osborne

Tom Uglow, Jonny Richards

Anna Gerber & Britt Iversen from Visual Editions

Matt Pyke from Universal Everything

Alan Trotter, Reif Larsen, Joe Dunthorne, Sam Riviere,

Tommy Lee Edwards, I Speak Machine, Penguin Random House